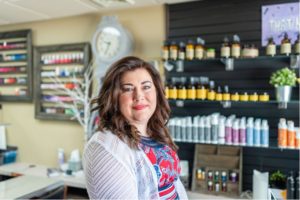 Melanie Kilchenman has over 30 years of experience.  She is passionate about organic products and providing better and safer health and beauty products for families like yours.  She loves to make you feel welcome and exceed your expectations.
We are excited to share with our community our expanded full-service salon and spa experience!
Private studios are available for booth rental and full-time or part-time career opportunities. If you or someone you know is interested in joining our team, please contact Melanie at 330-280-0614.