Grand Opening – 2nd Location:  New Philadelphia
The wait is over!
We are excited to announce the opening of our second location in New Philadelphia!  We are located at 269 West High Ave, New Phila, OH 44663.
Sherry Miller and Emily Levengood are both excited to share with you our unique organic salon experience!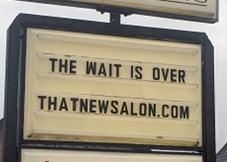 Experience the Difference
Our salon is the result of a vision to combine hair styling excellence with organic solutions. Our goal is to provide a superior customer experience and tremendous value for our customers.
Make an appointment today and find out why more people like you are choosing natural and organic hair solutions.