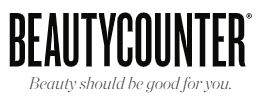 Shop our BEAUTYCOUNTER wesbite directly by clicking here.
We love BEAUTYCOUNTER products because they are safer for you and your family!
We are pleased to be able to provide you with the benefits of BEAUTYCOUNTER products.  You can either browse through the products online or stop in to our salon for a convenient way to purchase our products.
If you are interested in learning more about BEAUTYCOUNTER or buying safer products for skin-care, make-up, bath & body, and family, you can order directly from our BEAUTYCOUNTER website at the following link:
beautycounter.com/melaniekilchenman
This is a message from the founder of BEAUTYCOUNTER:
Like many of you, I'm a wife and mom—and like many of you, I didn't know what I didn't know. As I applied sunscreen, lotion, and any number of beauty products on myself and my kids, I never thought for a second they might not be safe: After all, I thought, we live in a country that regulates everything. So imagine my surprise when I learned that when it comes to the personal care industry, that's simply not the case. Companies are allowed to use known toxins—ingredients that have been linked to cancer, reproductive issues, hormone disruption—without telling us.

As I learned more—1 in 2 men and 1 in 3 women in the US will be diagnosed with cancer—I had to do something. So I started Beautycounter, a company devoted to progress. You'll find a wealth of empowering information about ways we can all make the world healthier, along with safer products you can trust. Because we all deserve better. Our vision is bold—real answers are never timid. Help us put truth back in beauty.